Home Improvement Loans in the Seattle Area
Our Home Improvement Loans can help you by:
Giving you money for home improvements.
Giving you the ability to afford to buy a "fixer-upper."
Allowing you to remodel your current home.
Eliminating the need for a second or third loan for repairs or upgrades.
Saving you money on a government-insured loan.
What is a 203K Standard or Streamline Loan?
Our Home Improvement Loans are insured by the Federal Housing Administration (FHA), and are categorized as either a 203K Standard Loan or 203K Streamline Loan. Both allow you to purchase or refinance a property based upon the expected value AFTER improvements have been made. This is different than a traditional mortgage, which only allows the property to be evaluated based upon its current condition.
With the 203K Standard and Streamline Loans, you can not only purchase or refinance your property, but also get money to make desired improvements. These loans are available on
properties that are at least one year old.
203K Standard Loan
With the 203K Standard Loan, the repairs to your property can exceed $35,000. This is most commonly used for extensive repairs, remodels, additions, or even tear-downs. However, because the repairs are more complex you will be required to use a HUD consultant to monitor the project, and more paperwork (including repair cost estimates) is required prior to approval.
203K Streamline Loan
This 203K Loan is "streamlined," meaning there is less documentation required for approval and less monitoring required as the project is underway. However, the total cost of improvements is capped at $35,000 and the home must be habitable for the duration of your project. This is for smaller improvements or minor remodeling projects.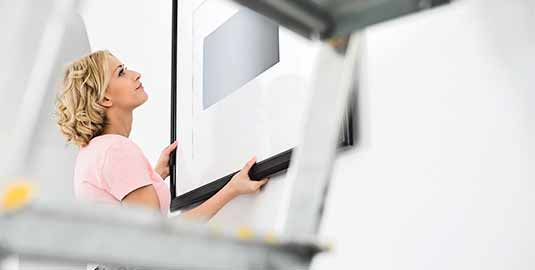 What type of borrower might want a 203K Standard or Streamline Loan?
These loans are ideal for borrowers who want to buy or refinance a property that needs improvements, and wants the simplicity of one easy mortgage payment as opposed to a second or third mortgage on their property.
Purchasing a home with a 203K Standard or Streamline Loan can also help expand the inventory of homes available for you to purchase in a competitive housing market. With these loan options, you may be able to purchase and improve a "fixer" that you previously may not have been able to afford.
If you want to buy a property that needs improvements or are ready to tackle that remodel in your current home, give us a call first. We can help you understand why our Home Improvement Loan options can save you money over some of the other options available, and we'll help you figure out which one is a good fit for you. Get started on the process today!