Real Estate Investor Loans in Seattle & Surrounding Areas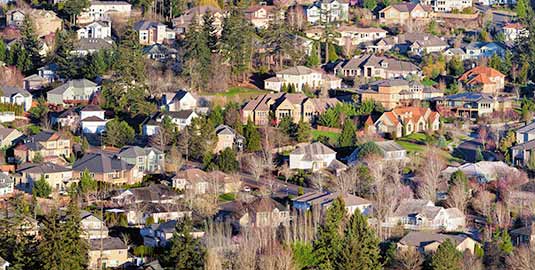 Our Real Estate Investor Loans can help you:
Invest in real estate.
Buy a rental house or multi-family unit.
Refinance an existing investment property.
Enjoy monthly cash flow.
Receive expert guidance from our investment property lending experts.
WHAT IS A REAL ESTATE INVESTOR LOAN?
A Real Estate Investor Loan is a loan to purchase property that will function as an income generator for you or your business.
Investment property is a great way to create a monthly cash flow or diversify your assets – and getting a loan is actually easier than you think! Fannie Mae allows investors to carry up to 10 loans at once, and our experts at TILA Mortgage can help you strategize both short- and long-term plans to maximize the benefits of your 10-loan limit. We even work with investors that have more than ten properties.
There are some general requirements to qualify for a Real Estate Investor Loan, including:
Down Payment: This is typically 10%-25% of the purchase price, depending on your loan*.
Cash Reserves: Most lenders require you to have six months' worth of monthly payments (per
property) in cash reserves in order to qualify.
Credit Score: The minimum credit score to qualify is 620.
*TILA Mortgage is not financial service company or licensed tax advisors; the material provided is for informational and educational purposes only and should not be construed as investment, tax and/or mortgage advice. Although the material is deemed to be accurate and reliable, there is no guarantee it is without errors. We are not financial or tax advisors, please contact your financial professional for your personal financial situation.
WHAT TYPE OF BORROWER MIGHT WANT A REAL ESTATE INVESTOR LOAN?
A Real Estate Investor Loan is a great option for those who want to invest in real estate, whether it's an individual who only wants one small rental property or the experienced investor who has a full portfolio of units.
Some examples of the types of properties purchased using Real Estate Investor Loans include:
Single-family units for long-term renters
Short-term vacation rental properties
Multi-family units (like apartment buildings)
Retail buildings
These loans can also be used to refinance existing investment properties, potentially lowering your monthly payment, reducing your interest rate, or extending the term of your loan.
Getting a loan to purchase rental property has the potential to be tricky so it's important to work with a company that has the experience and knowledge to help you successfully navigate the complexities. Whether this is your first investment property or you've already got a large portfolio of units, call or email TILA Mortgage today to learn more about how we can help. We're ready to help you maximize your money and get the fastest return on your investment!