Adjustable Rate Mortgage (ARM) in the Seattle Area
Our Adjustable Rate Mortgage loans can help you:
Get a low rate.
Get a low payment.
Qualify for a larger loan.
Save as much money as possible if you're planning on moving or refinancing within the initial loan period.
WHAT IS AN ADJUSTABLE RATE MORTGAGE (ARM)?*
Adjustable Rate Mortgages (also called "ARM loans") typically offer a low initial interest rate that will adjust (change) after a period of time that is set by the specific terms of your loan. For the first period of your loan (typically 1, 3, 5, 7 or 10 years – depending on the terms of the loan you take out), your rate is fixed and your payment will not change; after that initial period the interest rate (and your monthly payment) will change annually for the life of the loan. The new, adjusted rate tends to follow the market interest rates at the time of the adjustment, but there are limits on how high the rate can raise, and how low it can drop.
WHAT TYPE OF BORROWER MIGHT WANT AN ARM LOAN?
This loan option is attractive to people planning to move or refinance within the initial fixed portion of the loan. There are many variables that make an ARM easy to customize for your home-buying goals – our Home Loan experts will help you quickly understand your options and find the one that's right for you.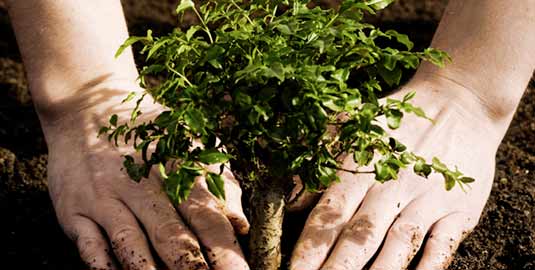 AN ARM LOAN MAY BE A GOOD CHOICE FOR YOU IF:*
You are hoping to get the lowest interest rate possible for the initial period of your loan. A lower rate and payment could save you thousands of dollars during the initial 1, 3, 5, 7 or 10 year period.
You are planning on living in your home a short time. If you are in the corporate environment, move frequently for your job, or plan on selling your home to upgrade within the next 10 years, an ARM may be attractive because you will get a low initial rate and sell your home before it adjusts.
You are aiming for the lowest payment possible for the initial period of your loan. You are confident that your income will increase over time and you will be able to afford a larger payment when your mortgage adjusts.
You cannot qualify for a fixed rate mortgage at the level you want. Sometimes ARM loans will help you qualify for a larger loan.
Call or email TODAY and speak with one of our licensed loan officers at TILA Mortgage. Serving all of Washington State, we can help you understand your options to make sure you choose an excellent loan for YOU!